The principle of the Connaught Club originated in June 2007 when Metropolitan Grand Lodge held a reception for Freemasons under the age of 35. The evening, hosted by the Deputy Metropolitan Grand Master, was deemed a unanimous success. Owing to the reception's enjoyment, further events were planned and the Connaught Club was born.
Since its inception, the Connaught Club has grown to become a focal point for young Freemasons living in and around London, providing the means for them to meet with each other.
Club events range from informal social get-togethers, to seminars exploring the meaning and history of Freemasonry, to group trips to Lodges and other sites of Masonic interest.
The Club also has its own Lodge, which all members are welcome to join. The Lodge takes joining members only and all the offices are filled by Brethren who are under 35 years old.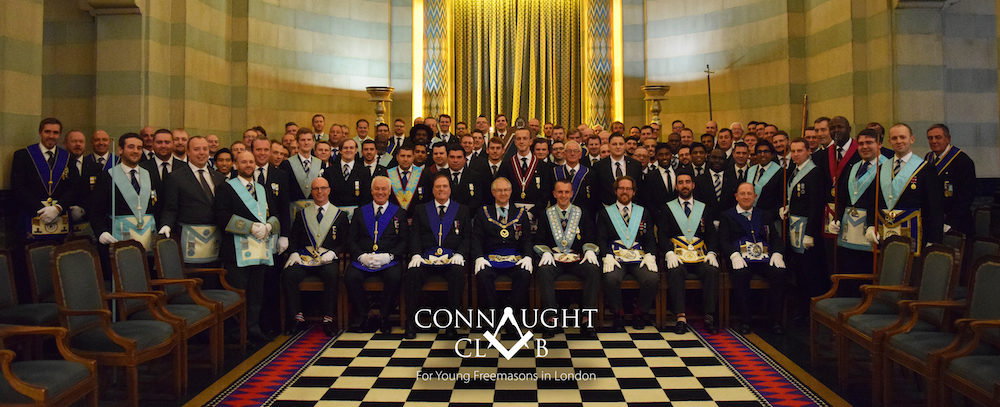 Objectives of the Connaught Club
The Connaught Club has been founded to give young Freemasons in London a means to meet and socialise, with like-minded people of similar ages, within Freemasonry; whilst bridging the large geographic area and diversity of London's many Lodges.
Primarily the Club's role is to provide events and other occasions, of either a social or (Masonically) educational nature, for young Freemasons to meet each other and encourage their involvement within the fraternity.
We endeavour to encourage and support participation in our Lodges and in Freemasonry. We promote openness and pride in our membership of the Craft and stress the contemporary role Freemasonry plays in modern society, with particular emphasis placed on its relation to the younger generations.
Aside from social functions, the Club acts as a representative body for the views of the younger generation of Freemasons. These views and further suggestions from Brethren within the Club are then referred to Metropolitan Grand Lodge through the appropriate channels.